Before you get all excited and start commenting that Sailor Venus was the leader of the Inner Senshi and that this is clearly spelled out in the manga, I'll stop you right there and point out that I know this. However, outside of one or two mentions in the manga, Sailor Venus never functionally performs any leadership roles, and in the anime I'd say it's up to debate whether she's actually leader at all. When you consider that the the battles against the Monsters of the Day end with someone shouting to the effect of "Now, Sailor Moon!" it's pretty hard to view anyone else but our titular character as the leader. Or… is it?
It's no secret that the structure of Sailor Moon is based off of the long-running Super Sentai1 series, and more generally on the entire tokusatsu2 genre. I mean, the series even got it's own tokusatsu live-action series in 2003. Even the title of the series itself – Pretty Soldier Sailor Moon – follows the long-established naming pattern for these types of shows.
As any fan3 of the long-running Super Sentai (and related) series can tell you, there's a formula that's pretty strictly adhered to in the formation/makeup of the team.
In a traditional five-member Super Sentai team, there is always a leader (most often red) in addition to a sub-leader (generally blue).4 You can also see this color adherence in other shows, such as Voltron.5 While I wouldn't get too futzed about the colors in connection with the Sailor Team, I do think it's somewhat interesting (notable?) that the first three Sailor Soldiers are red (Mars), blue (Mercury), and red & blue (Moon).
So since Sailor Moon is based on this formula, but with a more feminine spin, wouldn't it naturally follow that there should be a leader? Well, of course… not! In fact, the story of Sailor Moon would be contradictory if there were a strong team leader.
And just why is that? Well, in order to answer that, we need to take a look at the villains of the series. After all, the Sailor Team are fighting for Love and Justice, no? So in order for us to know what is "just," the fastest way is to see what isn't; i.e., what it is that the enemy is championing.
When you break them down to the basics, you can see that the antagonists of each of the series can generally be broken down into a pretty basic structure:
Boss
Sub-Boss
Leaders
Minions
Let's see how it breaks down in the anime, shall we?

Dark Kingdom
Boss: Queen Metalia
Sub-Boss: Queen Beryl
Leaders: The Four Kings (Jadeite, Nephrite, Zoisite, Kunzite)
Minions: Youma

Black Moon Clan
Boss: Wiseman / Prince Demande (as manipulated by Wiseman)
Sub-Boss: Saphir, Rubeus, Esmeraude
Leaders: The Ayakashi Sisters (Coan, Berthier, Petz, Calaveras)
Minions: Droids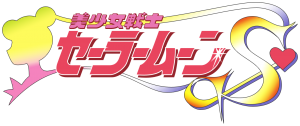 Death Busters
Boss: Pharoah 90 / Professor Tomoe
Sub-Boss: Kaolinite
Leaders: The Witches Five (Eudial, Mimete, Tellu, Viluy, Ptilol, Cyprine)
Minions: Daimons

Dead Moon Circus
Boss: Queen Nehelenia
Sub-Boss: Zirconia
Leaders: The Amazon Trio (Hawk's Eye, Tiger's Eye, Fish Eye); The Amazoness Quartet (CereCere, PallaPalla, JunJun, VesVes)
Minions: Lemures

Shadow Galactica
Boss: Chaos
Sub-Boss: Sailor Galaxia (which is one-and-the-same as Chaos, but technically…)
Leaders: Sailor Animamates (Iron Mouse, Aluminum Siren, Lead Crow, Tin Nyanko)
Minions: Phage
So, what's my point? Good question! Fortunately, I do have one.
You see, in each of the cases, the enemy (i.e., what is "bad") is very hierarchical, controlled from the top-down, and creates an atmosphere of competition and disrespect. Zoisite killed Nephrite, the whole Black Moon Clan was like a dysfunctional family on Thanksgiving, Mimete killed Eudial, the Amazoness Quartet openly antagonized Zircon, and the Sailor Animamates were generally always putting each other down.
The Sailor Team, by contrast, was heavily focused on the idea of working together, on team work, and complementing each other's weaknesses with their own strengths. Sailor Mercury may be weak, sure, but she had the unique ability of keeping the enemy distracted, finding their weaknesses, etc. Sailor Jupiter could bring to the table raw physical strength when needed, while Sailor Venus had experience as a Sailor Soldier on her side to allow her to keep her wits when things were going wrong.
The "Now, Sailor Moon!" moments weren't because she was necessarily the most powerful or because she was the Princess. It's because healing the enemy is something that Sailor Moon can uniquely do. You'll notice that while she tends to end the fight, her other methods of attacking (such as her tiara/boomerang/frisbee) take a backseat as the series progresses.
I know that there are a lot of different opinions on this subject, especially when it comes to the obvious fact that Sailor Venus was explicitly declared to be the leader of the Sailor Team, but personally this has never quite sat right with me.
In a story about love, friendship, and the concept that "the whole is greater than the sum of its parts," the idea of having a team leader seems to be at odds with all of that. Especially in light of how the antagonists are structured.
But that's just my opinion – I'd love to hear yours! What do you think about the idea of a leader of the Sailor Team? Do you think that Minako was the leader in the anime and manga? How about the idea of Rei taking over, which was briefly touched on in the first season? And that doesn't even begin to go over who is in charge of the Outer Senshi. Let me know! I always love reading the comments.

---
References: